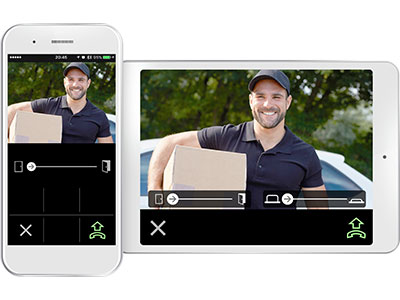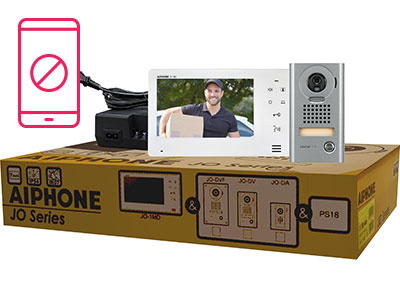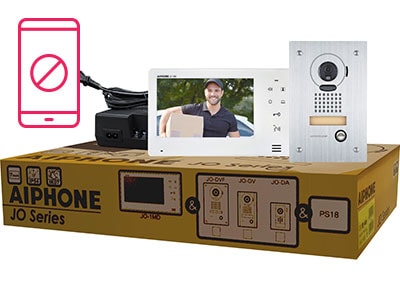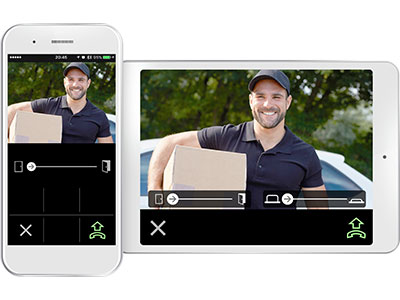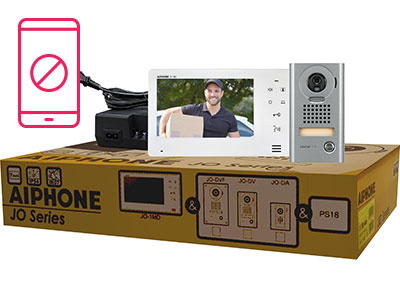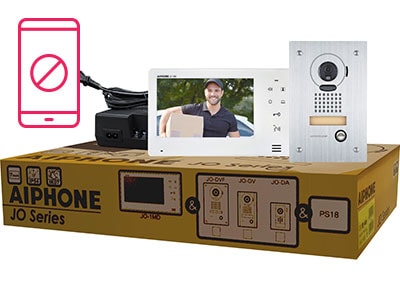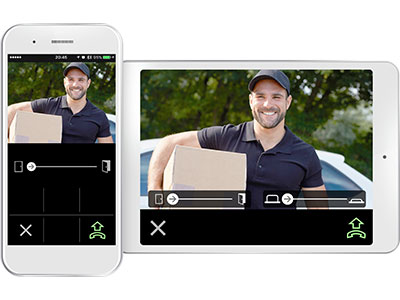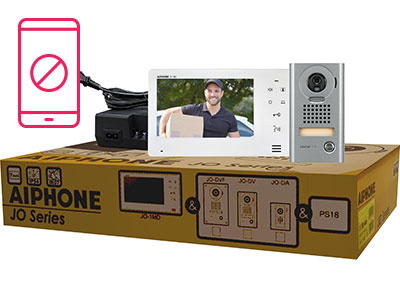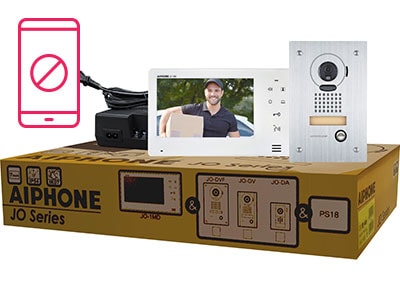 System Highlights
System Capacity
JO Series Video Intercom with Mobile App Capability
Series
It's the Best of Both Worlds
Get the reliability that comes with a hard-wired master station and the convenience of a mobile app. The JO Series Video Intercom with Mobile App is the solution for on‑the‑go home—and small‑business owners.
See. Talk. Unlock. Whether You're Busy or Not.
Identify visitors and grant access with the reliability of an interior station. Pair this system to the AC Series Access Control solution for the next level in entry control. The JO Series mobile app provides the ability to remotely unlock the door for your customers, appointments, or colleagues with a push of a button.
Whether it is a delivery or an unexpected visitor, your customers can choose to see and speak with their guests – and unlock the door – from anywhere. The interior master station ensures calls from the door station are not missed, even when the internet is down or slow. The mobile app is not required, a standard interior master station without mobile app capability is available.
The JO Series is available in box sets; easily expandable as you grow. Enjoy the benefit of a one-time cost without long-term contracts or storage fees.
Depend on Aiphone at Your Workplace
Convenient mobile app
Large 7″ touchscreen
Never miss a call with hardwired stations and audio only back-up
No storage or service fees
System Highlights
System Capacity
QuikSpec Plus
Generate complete equipment lists 24/7!
Save and download lists to include with proposals.
Login or sign up now