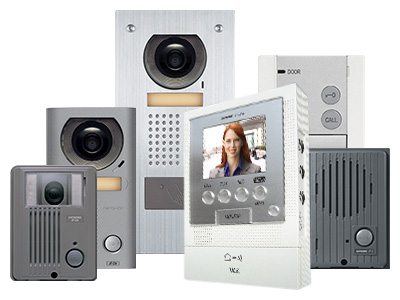 JF Series Entry-Level Video Intercom with Room-to-Room Communication
Series
Affordable Video Intercom
Reliable security, simple functionality, and sophisticated design; you get it all with this affordable video intercom. See, hear and speak to visitors before allowing them inside. The JF Series supports 2 video door stations and 3 interior master stations. With built-in picture memory, the system can automatically record visitor calls or can be activated manually. Installation is quick and easy using just 2 wires.
Freakishly Reliable
Aiphone is proud to be a rare, two-time winner of the prestigious Deming Prize for quality management and manufacturing processes. Our ISO Certified process and rigorous standards result in some of the most reliable products in the industry. Aiphone products routinely last for years, only being replaced when the application outgrows the system capacity.
System Highlights
System Capacity
QuikSpec Plus
Our free service allows you to generate complete equipment lists 24/7!
Save system lists to your profile for future reference or download them to include with proposals.
Features
Hands-free (VOX) or push-to-talk (PTT) communication
TFT LCD monitor
Supports up to 2 video door stations and 3 interior master stations
Capable of single or selective door release (RY-18L for single door release, RY-3DL for selective door release)
Pre-records up to two entrance messages to play at the door station
Internal picture memory (records up to 50 calls)
Video output for DVR via supplied cable
---
Specs
Chime with image, approx. 45 seconds
Hands-free (VOX) or push-to-talk (PTT)
3-1/2" direct-view TFT color LCD
N/O dry contact, 24V AC/DC, 500mA
Door Station to Master Station: 2-cond., mid cap, solid, non-shielded – use Aiphone #871802
Door Station to Master Station: 165'(22AWG), 330'(18AWG)
Master Station to farthest Sub Master Station: 165'(22AWG), 330'(18AWG)
Power Supply to Sub Master Station: 16'(22AWG), 33'(18AWG)
---
---
Literature
---