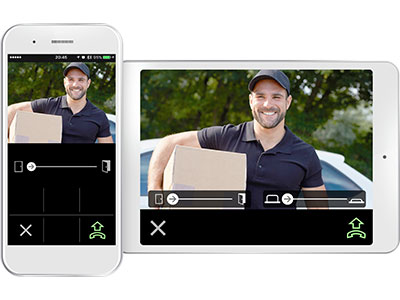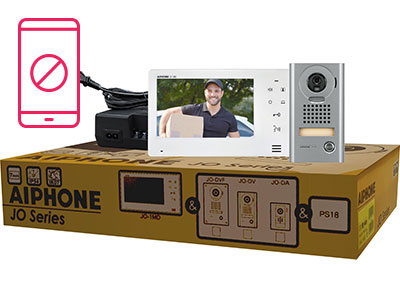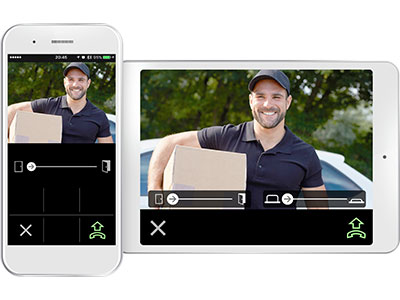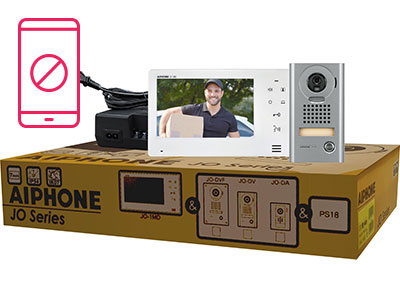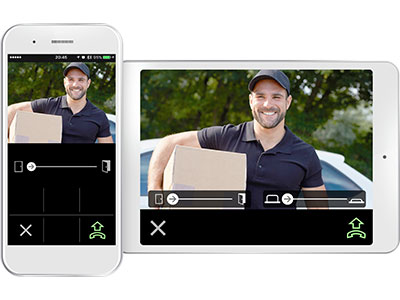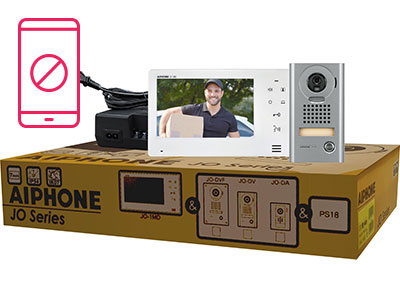 System Highlights
System Capacity
JO Series Video Intercom with Mobile App Capability
Series
It's the Best of Both Worlds
Reach more customers with the best of both worlds: the reliability of a hard-wired master station AND the convenience of a mobile app. The JO Series Video Doorbell with Mobile App Capability is the solution for on‑the‑go home‑ and small‑business owners.
Whether it's a delivery or an unexpected visitor, your customers can choose to see and speak with their guests – and unlock the door – while onsite using the hard‑wired master station or remotely with the mobile app. The interior master station ensures calls from the door station will not be missed, even when the internet is down or slow. If the mobile app is not required, a standard interior master station without mobile app capability is also available.
The JO Series is available at a one-time cost without long-term contracts or fees.
We've Made Changes: Better, Fast, and Stronger App Performance
Based on your valuable feedback, we've made enhancements to improve your customers' experience:
Boosted speed and performance
Stronger WiFi connection
Audio still transmits even when the internet is slow
Aiphone is proud to be a rare, two-time winner of the prestigious Deming Prize for quality management and manufacturing processes. Our ISO Certified process and rigorous standards result in some of the most reliable products in the industry. Aiphone products routinely last for years, only being replaced when the application outgrows the system capacity.
QuikSpec Plus
Generate complete equipment lists 24/7!
Save and download lists to include with proposals.
Login or sign up now